Uni-Android Tool [UAT] Version 25.01 Released – 2nd August 2019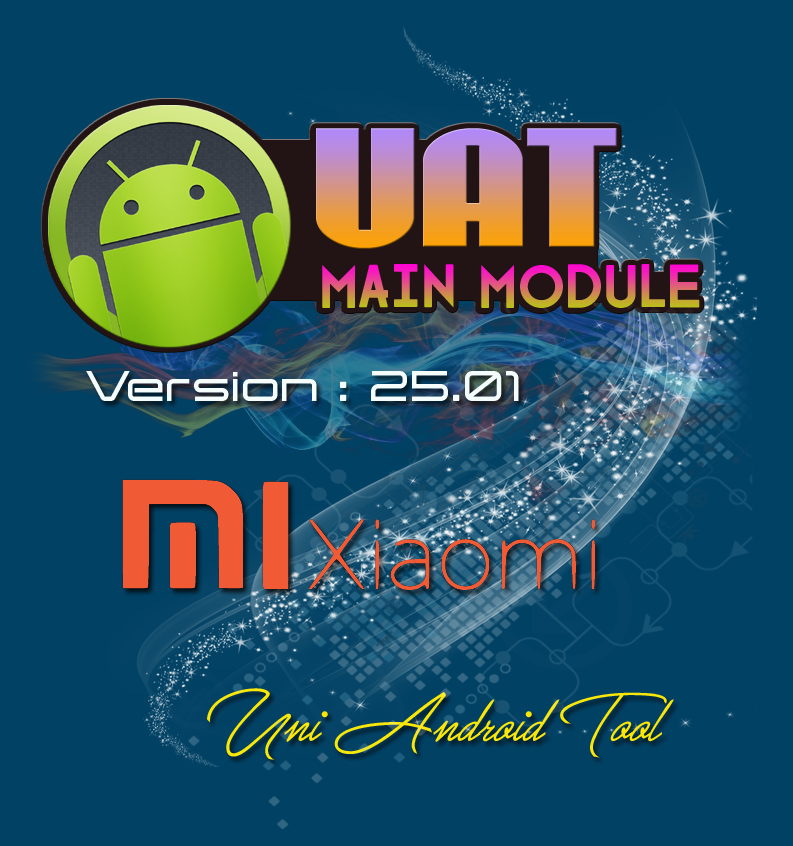 Uni-Android Tool – Version : 25.01
Release Notes:

XIAOMI
Added Xiaomi Bootloader Unlock Supported by Fastboot Mode
You May Need to Flash Bootloader Unlock Firmware before Unlocking Bootloader.
Firmware is Available on UAT Support Area.
Supported Models :

Xiaomi Mi 6 (Sagit)
Xiaomi Mi 8 (dipper)
Xiaomi Mi 8 SE (Sirius)
Xiaomi Mi 8 Pro (Equuleus)
Xiaomi Mi 9 SE (Grus)
Xiaomi Mi Max 3 (Notrogen)
Xiaomi Mi Mix 2 (Chiron)
Xiaomi Mi Mix 2s (Polaris)
Xiaomi Mi Pad 4
Xiaomi Mi Note 3 (Jason)
Xiaomi Redmi 7 (Onclite)
Xiaomi Redmi Note 7 (Lavender)
Xiaomi Redmi Note 5 Pro (WhyRed)
Xiaomi Pocophone F1 (Beryllium)

Some Models may need Custom Loader to Flash the Firmware
Improved Xiaomi EDL ROOT Method
We will Add More Models in Upcoming Updates
Qualcomm

Added Write IMEI Inside QCN [ IMEI Repair Method ]
Qualcomm EDL ROOT Binary have been Updated.
WARNING : IMEI Changing is illegal in Most of Countries. IMEI Repair is Intended to Repair IMEI to its Original IMEI Written in Phone Back .
We are not responsible for any Problem caused by mis-using this Function. User will be Sole Responsible for any illegal Activity done by using this Function.
No Box , No Dongle , No Tension of any Hardware Damage or any Driver Installations.
No need of waiting for any Shipping or any Stock availability, Just Download ,get Register and buy Activation.


-: Buy Now | Official Website :-
Uni-Android Tool – Multi Platform Android Tool

-: Official Support : –
Official Indian Support forum :- Uni-Android Tool Support Forum
Offical Turkey Support Forum :- www.gsmkolik.com


-: Official Resellers :-
Distributors and Resellers Lists



-: Official Support Group and News Channel :-